NEW CONSTRUCTION/REPLACEMENT ORNAMENTAL IRON ENTRY DOORS
Our line of Complete Replacement/New Construction ornamental iron entry doors are built with the highest quality standards to give the homeowner a lifetime of service. All doors are built to exact customer specifications, and the options with these doors are endless!
From our beautiful in-house custom finishes to many options on hardware and glass options, we can design and build a door that is unique to your individual home instead of offering a pre-built imported unit.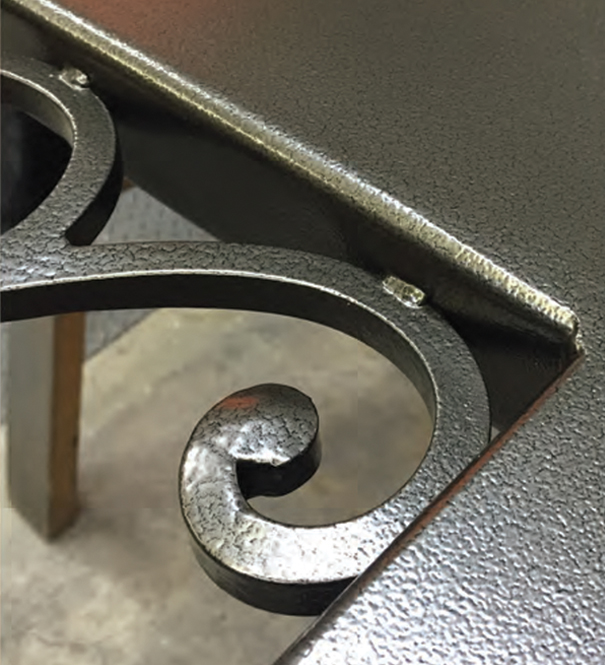 INCREASE THE VALUE OF YOUR HOME +
MAINTAIN YOUR SAFETY AND PEACE OF MIND
• All custom steel entry doors are made with 14-gauge 2x5 inch tubing for the main frames.
• Custom door jambs are built from either 2x5 or 2x6 tubing depending on request
• Custom scroll work is designed from ½ inch square all the way to 1 inch square, depending on your application
• Glass options are endless, clear to tinted, rain glass or obscure, tempered or laminated for the perfect look
• Glass can be fixed or hinged upon custom request.
• Heavy barrel hinges that are designed to hold 1,000 lbs are standard on every door.
• Each door is filled with polyurethane foam for insulation.
Along with providing extra security, our products can boost both your home's curb appeal and value! Take a look at our before and after gallery to see more and get design inspiration for your home's custom entry doors.