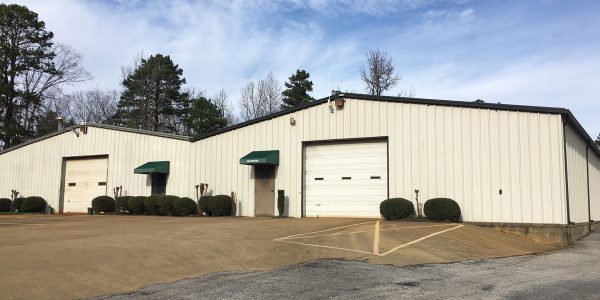 About Iron Crafters
Outstanding Iron Doors
Iron Crafters Security Products was founded in 1986. We have supplied customers across the US with beautiful ornamental iron products for 30+ years.
We specialize in the custom manufacturing of ornamental Iron security doors and new construction ornamental iron door units. Every custom door we build is made in-house to the customer's specifications for their particular application.
Iron Crafters is not simply an iron entry door company or just a traditional security door company. With our 30 years of manufacturing experience, we can offer custom options for your home that simply are not available anywhere else.
Most Iron entry door companies can offer you a nice front door for your entryway but what about the rest of your home? What if you want a nice traditional storm/security door over the top of an existing back door? What if you have windows that need to be secured with guards, security screens, or hurricane film? Iron Crafters can provide you with exactly what you need to secure your home while enhancing its natural beauty.
We pride ourselves on giving the consumer a product with unsurpassed quality and craftsmanship. Each handcrafted door is built to last a lifetime. When you purchase an Iron Crafters door you can rest assured you are getting the highest quality available. Our doors are engineered to function perfectly, seal tightly and withstand the elements.
Custom Steel Entry Doors:
Style, Durability, Efficiency, & 100% American Made!
Iron Crafters custom steel entry doors feature very distinct, timeless finishes that will set your home apart from the rest of the neighborhood. Our new construction doors are foam insulated and are designed to provide a less overall transfer of both heat and cold compared to wooden doors.
In addition to being more energy efficient compared to wooden doors, our steel security doors and iron entryway products are more durable to both weather and intruders. Our residential custom ornamental doors are also coated with our very specific powder coating process that will add an additional layer of style and protection to your home.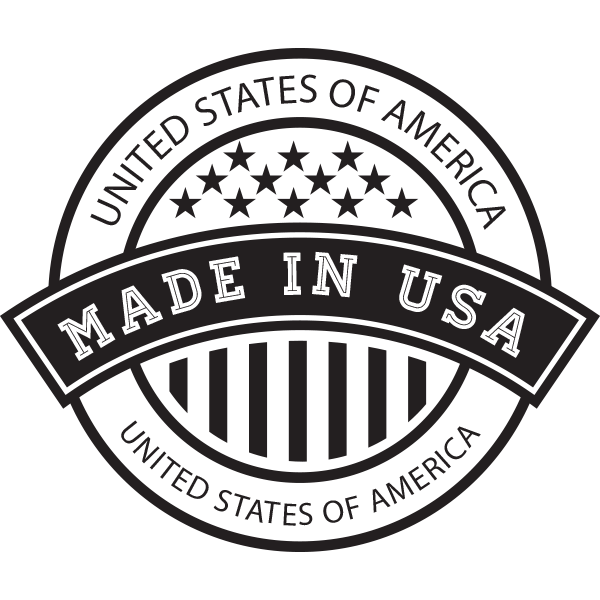 Custom Residential Doors with Style & Security
If you're in the market for timeless style, security, and energy savings, then our custom made doors are just what you're looking for!
Answers to all of your
Frequently Asked Questions
Factory Direct Residential Doors, Shipped Direct to You & 100% American Made
Buy Factory Direct
Buy Factory Direct Residential Entry Doors & Save
If you are looking for the ultimate in design and security, Iron Crafters' residential iron doors and steel entry doors combine beautiful aesthetics with secure functionality.
Shop From the Comfort of Your Home
With tons of stylish options and a friendly customer service team, Iron Crafters makes it easy to choose the perfect new ornamental iron door or steel entry door for your home.
We Ship Anywhere in the USA
Our custom made iron doors, steel security doors, and ornamental doors are shipped directly to you from our factory in Ashland, MS. We are proud to be an American business and all of our iron doors are made in the USA so you can be sure that the quality is excellent.
Best Custom Residential Ornamental Doors
If you're in the market for timeless style, security, and energy savings, then our doors are just what you're looking for.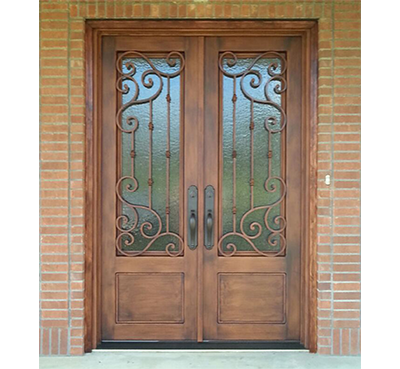 Come see why Iron Crafters' custom residential entry doors, residential iron doors, residential security doors, and more are among America's most trusted!
Testimonials & Reviews
What Our Customers Say
Justin McChesney
Customer
The purchase and installation process from Iron Crafters was second to none. We consulted beforehand on the design of the door and color samples made it easy to pick the right one. Measurements were taken onsite and Iron Crafters completed the install with a perfect fit! My new front door is the envy of the neighborhood!
Denise Freeman
Home Owner
When the company's installer came out to my home, the temperature and the heat index was in the hundreds. The gentleman worked without stopping until every detail was complete. The curb appeal is awesome! Iron Crafters matched the color to the woodwork and made the exact measurements for each window pane. The focal point is the security door that was done for the front entrance. It's a beautiful created design that is color matched to my front wooden window shutters. Now I am secured with Iron Crafters.
Alexander McCall
Customer
When my wife wanted a new door for our anniversary present. I was skeptical at first but after the delivery and installation of our replacement door I was floored at how it revamped our home's curb appeal.
Take the next step...
Transform Your Home