Custom Residential Doors
Built to Last & Made in America
All Iron Crafters custom residential doors go through a specific coating process. We have our own in-house powder system to insure you get the quality finish that lasts. Every custom made entry door goes through a multi-stage soak/degrease station then moves to a high temp pressure wash to insure the metal is completely clean. An iron phosphate is then applied and once again the entry door is rinsed with high pressure hot water.
The Iron Crafters Custom Residential Doors Difference
At Iron Crafters, we don't just apply an industry standard powder coating – we go beyond. Every custom entry door has 3 mils of zinc primer baked on before the actual polyester powder is applied. We then go another step and bake on a layer of polyester clear coating that gives the consumer a door that has unbeatable weather protection and is designed to last for years.
Security and Style with Looks that Last
Our custom in-house wood stains give your doors an unmatched beauty for the steel door industry. Enhance your home's security and style with a custom ornamental residential iron security door today!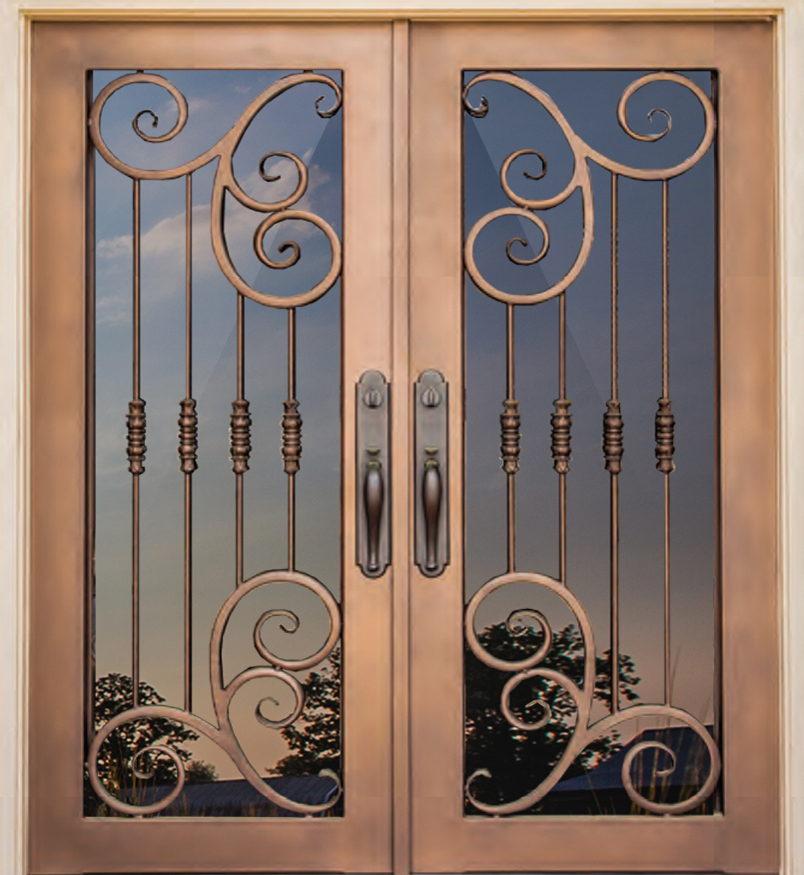 Custom Residential Doors Styles & Finishes
Door Handles
We offer a wide variety of door hardware in various styles and finishes to accentuate the beauty of your home.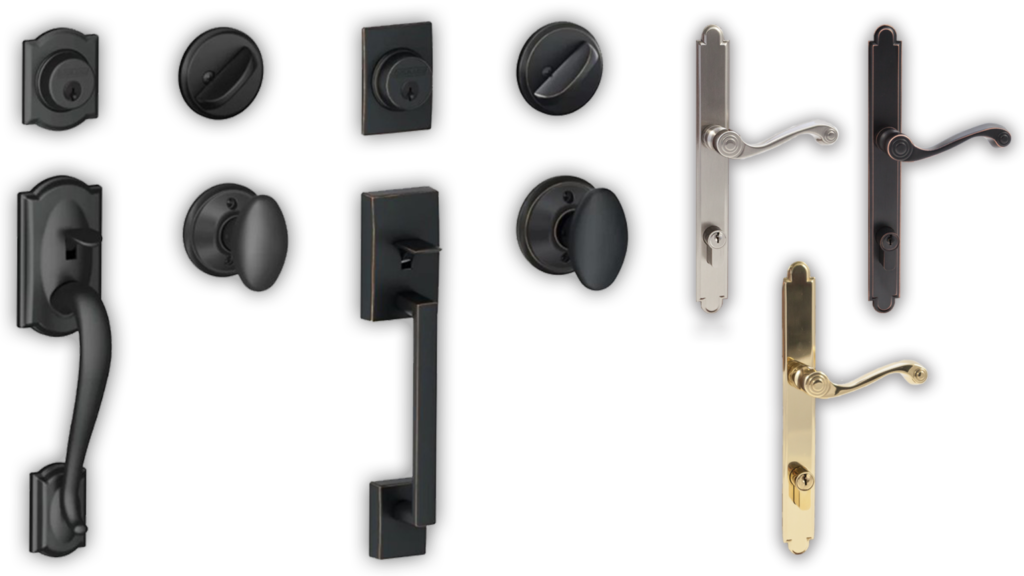 Glass Options
IronCrafters offers a variety of glass textures and tints to choose from to make your security door both functional and beautiful.
Take the next step...
Transform Your Home